What Does, Can, And Should a Recruitment Partner Do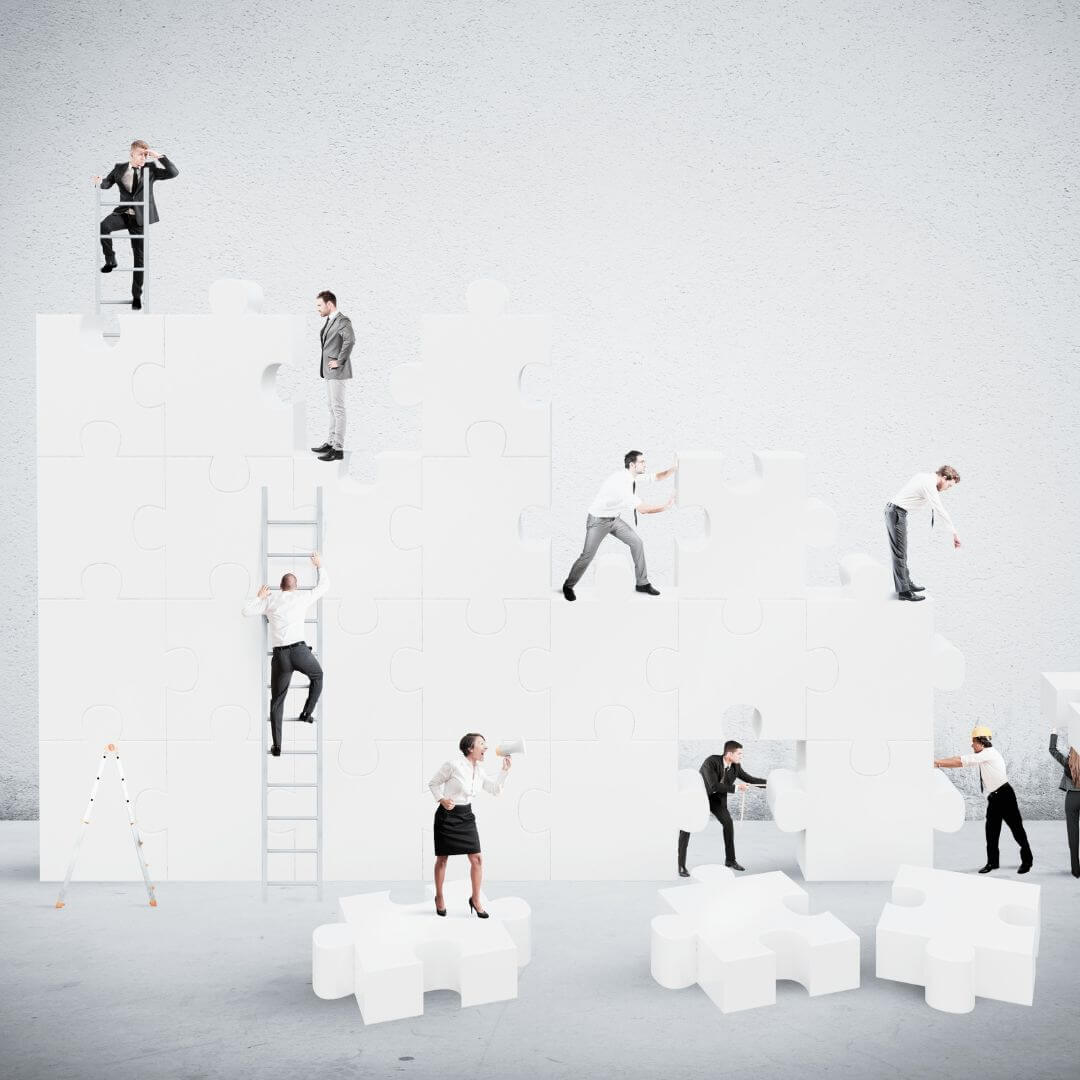 Finding the right talent for your organization is a prerequisite to your company's success. Most businesses struggle with the process, from understanding precisely the kind of candidate they need to sourcing resumes and organizing the resources required to access the largest, most diverse pool of talent. In April of this year, 57% of surveyed CEOs reported having trouble finding qualified candidates.
While those CEOs are searching, they're distracted from other areas that need their attention. If things are going well, the need to grow the team intensifies, and the hiring problem compounds.
This is where a recruitment partner steps in. A recruitment partner is a professional outside your organization who specializes in sourcing, screening, and presenting candidates per the nuances of your hiring needs. Their primary goal is to bridge the gap between you and the talent pool, finding the right people to build with you and advance your company's aims.
A recruitment partner can decrease your cost-per-new-hire, improve the quality of your average candidate, and foster excellence and diversity across your entire organization–while taking some serious stress off your plate. This article explores the process of leveraging that partnership and highlights the most important value-adds a partnership can bring.
Taking Sourcing Off Your Plate
The leaders we work with have a few things in common. First, they're busy! They have competing priorities and essential responsibilities to keep their teams rowing in the same direction–toward the company's larger aims and faster than their competition. Second, they're experts! They have deep industry knowledge in their product or service space. But trends in the labor market happen quickly, and keeping in touch with top-notch candidates, regulations, and best practices is more than a full-time job.
While you've been busy growing and running your business, our experts at TalentEdge have been developing our network of qualified candidates in exactly the need areas you're experiencing. We've spent more than 40 years connecting with a diverse candidate pool and building our connections in specialty areas like executive, veteran, and DEI recruiting. We've seen candidates through full-cycle placements, and we understand what skills match well with the requirements of different roles and team dynamics. By investing deeply in talent communities, we've earned a trusted reputation that helps us engage talent that's less accessible to other employers. Rochester's top candidates trust us to deliver them to their dream roles, and it's our daily honor to do just that.

The Executive Search: Meeting Senior and Specialist Talent Needs
In our experience, many organizations struggle to find qualified candidates for senior or specialist positions. But succession planning and high-level staffing are some of the most important things to get right for the longevity of your business. Partnering with external experts is the best way to approach the big-ticket search. Having overseen this process for countless organizations like yours, we can help you set up the process you need to hire, onboard, and train for roles at the top of your company.
We engage and vet candidates in our network with the specificity and sensitivity that executive positions require. We help you make a competitive offer based on our knowledge of industry trends and advise you throughout the hiring process to ensure you have the best chance at building your most important relationships.
We're There From The Beginning
Partnering with us at TalentEdge will impact your hiring strategy from the beginning. Our experts invest in your process long before any job descriptions are drafted. We spend the time it takes to learn about your company, interview your team, and gain a 360-degree understanding of your culture and needs. This is a collaborative process. Employers and managers find it helpful to speak with our experts about the role's architecture and benefit from our experience with technical skills and salary trends in the larger labor market.
After our initial meetings, we source the resumes that will answer our discovered needs. We turn qualified candidates around at industry-leading speeds. We take a collaborative approach to get your feedback and adjust our strategy. The result is an expedited and accurate search strategy that ensures you find the right fit.
We're Here For The Long-Run
Your partnership with TalentEdge doesn't end when the job is filled. We work with some of Rochester's top companies–they're growing and innovating daily–and we have 40 years of experience getting Greater Rochester to work. Our specialists are your consultants and advocates. We help you understand your hiring needs and market your opportunity across an expanded, diverse network of highly qualified candidates. If you're thinking about hiring, you're already busy–let us help you make the right decisions from hiring to onboarding to growth planning. Contact our experts today to see what a partnership could look like!