The True Toll of Long Hiring Timelines
To grow and succeed, companies must hire the right talent. Equally, and increasingly, companies must hire at the right time. 
Recent research found that almost half of the employees surveyed ranked a growing workload as the largest contributor to their work-related stress. As recruitment timelines continue to lengthen, a significant share of that added work can be attributed to the vacant roles. In 2021, LinkedIn analyzed 400,000 confirmed hires to find the average wait time. Engineering roles took 49 days, research took 48, and financial services took an average of 44.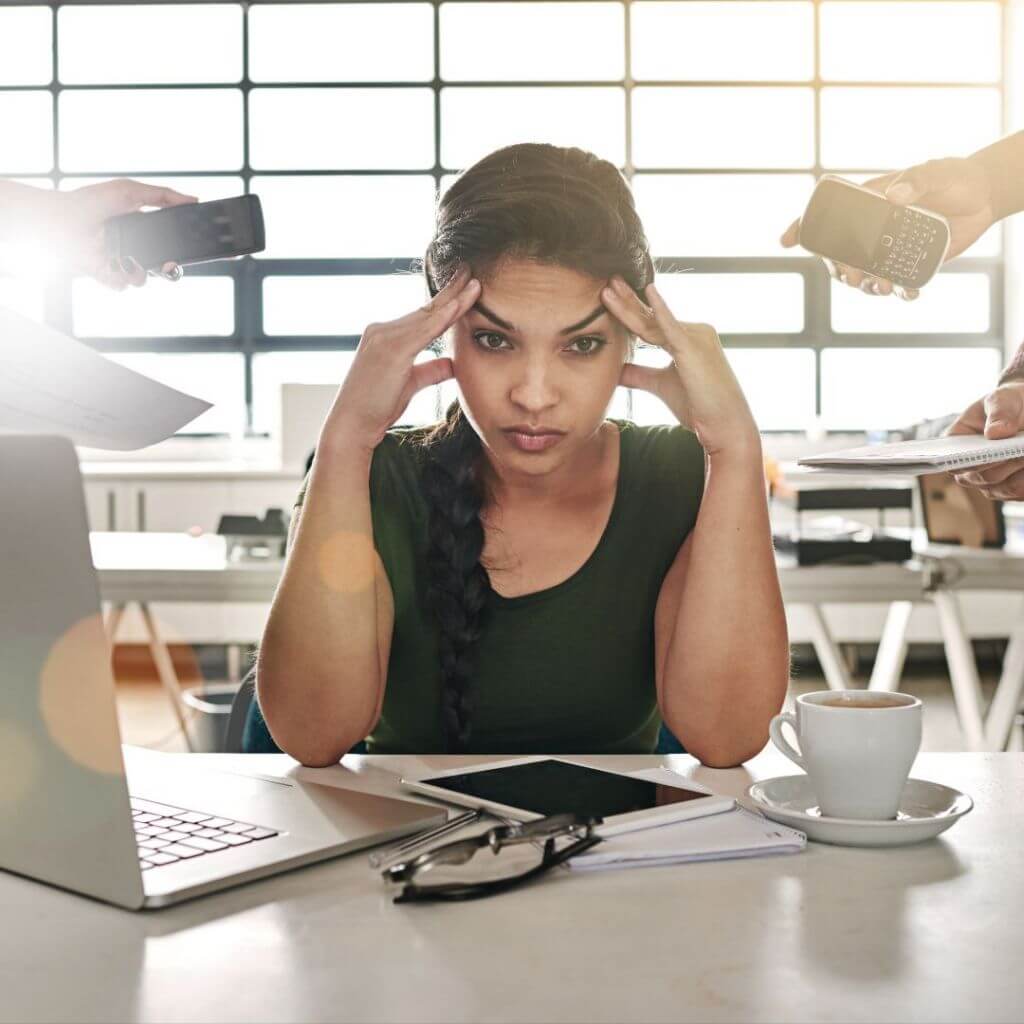 When the process stalls, the existing team suffers. Fortunately, employers can make a few simple decisions in their hiring strategy to boost efficiency and avoid sacrificing quality for speed.
The following article studies how unfilled roles might affect your existing team and outlines tactical strategies to streamline your next search.
---
Searching with a Chance of Delay
Slowdowns happen, and internal alignment is often the first culprit. Managers have responsibilities, and sculpting the new scope and desired qualifications can take time and mental space. Those role profiles must then be represented in a job description and circulated through the right channels to the right candidate pool. Then begins the involved process of sorting resumes, conducting first, second, and third-round interviews, managing compliance, and fielding negotiations. For top talent, competitive offers are constant realities. It's easy for an internal search to stall beyond what was initially expected.
Meanwhile, the necessary redistribution of the open role's workload can create feelings of burnout, decreased productivity, and stress within the team. Employees already working at total capacity will struggle to handle additional responsibilities. The overload could create a perceived sense of personal inadequacy or decrease job satisfaction. Moreover, the uncertainty surrounding the future composition of the team can develop a sense of instability and insecurity. Over time, more work, more stress, and less stability can lead to higher turnover rates, exacerbating the problem and creating a domino effect of hiring needs.
The One(s) That Got Away
Time is of the essence for the prospective candidates, too. In competitive job markets, talented prospects are fielding interest from multiple organizations. A dedication to efficiency reflects well on your company and diminishes the likelihood of the candidate receiving or accepting competitive offers. Showing organization, speed, and ease during the interview process can help employers secure more qualified, eager candidates.
Find Your Partner, Find Your Pace
Quality is non-negotiable for any employer expanding their team. But considering the sector-agnostic wave of workload stress, speed has to be an equal priority. Seeking a professional talent acquisition partnership is the first step to streamlining the process. 
Recruitment firms and search partners have tried and true systems designed to reduce delays, support internal alignment, and mobilize an established network of qualified talent. A skilled recruitment partner can create and implement search strategies, determine job requirements, find, screen, and interview candidates, and facilitate their introduction to the team. Here are three key ways a recruitment partner can reduce the time it takes to go from an empty seat to a valued colleague.
---
Clearer = Quicker
Talent acquisition professionals can help define the requirements and expectations included in a job description. The average candidate spends 40 seconds or less reading a job description; having a structured, clean, and clear job description is imperative.
Technology = Accuracy
Leveraging technology and automation strategies to streamline resume screening, applicant tracking, and candidate correspondence can drastically reduce the busy work of volume-based interviewing. A good recruitment partner will implement systems to make compliance and communication easy.
Specificity = Everything
Efficient and focused interviews are works of art. Candidates guided through an intentional series of explorations will be more likely to understand the role and articulate their qualifications. Talent acquisition professionals can help to put the right conversational infrastructure in place and make the most of a candidate meeting.
---
The true toll of long hiring timelines extends beyond the inconvenience of the vacancy. Extended processes can increase stress, decrease morale, and risk a domino of vacancies within the existing team. To mitigate these challenges, employers need to pair effectiveness with efficiency. Experienced talent acquisition professionals can help managers and hiring teams leverage clarity, technology, and specificity in their search strategy. At TalentEdge, keeping you focused on your job is our job. We take the search off your hands to introduce you to your next hire, quickly.